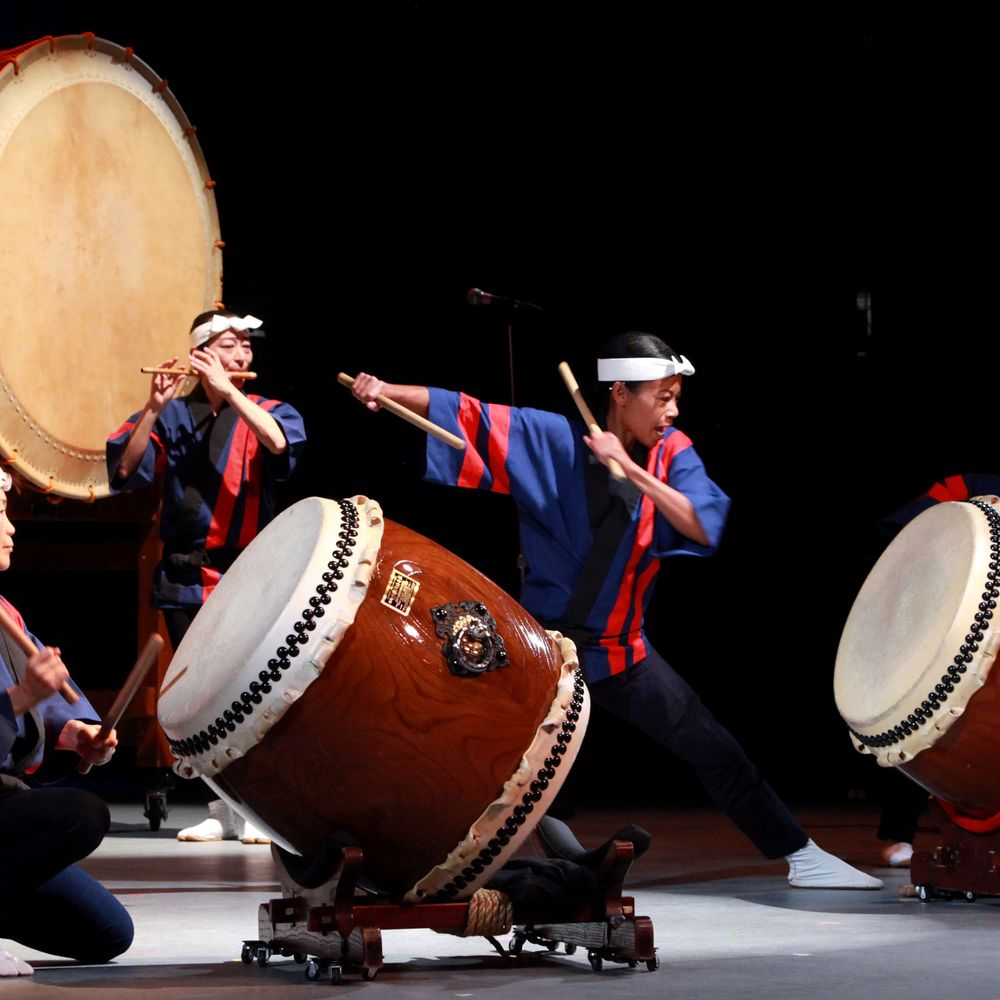 Taikoza
Japanese drums and bamboo flutes
Taikoza is a Japanese Taiko drum percussion group that uses the powerful rhythms of the Taiko drums to create an electrifying energy that carries audiences in a new dimension of excitement.
The Taiko is a large, barrel-like drum that can fill the air with the sounds of rolling thunder. Drawing from Japan's rich tradition of music and performance, Taikoza has created a new sound using a variety of traditional instruments. In addition to drums of assorted sizes, Taikoza incorporates the Shakuhachi and the fue (both bamboo flutes). The program is very popular with audiences of all ages. The program is not only educational, but very entertaining. Students will get a chance to experience a different culture and get a better understanding of Japanese culture in a fun and entertaining way. Taikoza has performed in Europe, Asia and have extensively toured North America. Taikoza's has recorded for the wii game Red Steel 1 and 2. More information can be found on Taikoza.com.
Members of Taikoza have performed in some of the most prestigious halls such as Carnegie Hall, Boston Symphony Hall, Suntory Hall, Osaka Festival Hall, Lincoln Center, Madison Square Garden and Hammerstein Ballroom.
Press photos